Skip to Main Content
It looks like you're using Internet Explorer 11 or older. This website works best with modern browsers such as the latest versions of Chrome, Firefox, Safari, and Edge. If you continue with this browser, you may see unexpected results.
Welcome to the guide for Music Research.
This guide is intended to help you understand the breadth of our Music Library's resources and to make the best use of them for your academic research. These include our vast collections of musical scores, LPs, CDs, 78s, books about music, and print journals, and also our subscription electronic resources such as streaming audio databases, electronic journals, and databases for searching and accessing the contents of our electronic journals.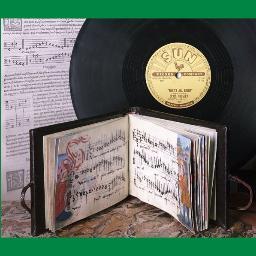 top